We are Valuers, Know Us better
"Government Approved Valuer" having more than 25 years experience in valuation of different variety for Capital Gains, Wealth Tax, Fair Market Value, Property Tax, Stamping, VISA, Guarantee, Surety, Loan-purpose, Tender purpose, Gift purpose all over India & abroad. Having his office with all modern facilities, trained & qualified Engineers having long experience in Valuation & Legal Knowledge with strong data bank of land rates / construction rate of more than century old of Government Department / Tehsil / Registrar office READ MORE
Valuation is a critical element in all your property related decisions. Based upon our valuation Client can make informed decisions to cut down on risks and enhance the returns. We provide detailed valuations to support property transactions as well as , to meet regulatory & accounting requirements. We believe that a realistic, just and fair valuation report can mean the difference between meeting the critical goals.
We start talking about the importance of residential property assessment.. Know More
Valuation of businessrentals are different from home valuation and it.. Know More
Land Valuation
Valuation of land is covered in various aspects like aquare by government.. Know More
Often wrongly identified as "survey" home loan assessment has a objective Know More

Institutional Buildings
Institutional Developing valuers are described because of its zoning in.. Know More
Other Valuation
We are expert in Other types of valuation, Assements and Consulting Services like.. Know More
THIRD PARTY FAIRNESS OPINION
VALUATION FOR VISA PURPOSE
Featured Articles
Kewal Bhanot
Four Square Tech Co.
HI
I was pleased with the fast service and end report results as I put the property on the market the following week and the house was sold straight away. People asked about the valuation report and they could read it themselves so it was helpful thanks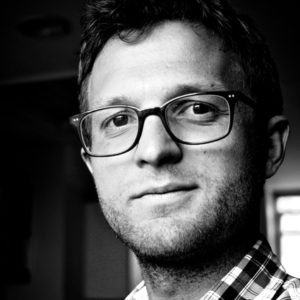 Great service thanks. We were able to make an appointment without any waiting around and valuation was prepared in record time, which we really appreciated. Sandeep Goel Associates & Valuers was also more than happy to answer my follow up questions.
All in all a great service. Thanks.
ARUN GUPTA
Sr. General Manager(Finance), ANSAL API
The Valuation and Chartered Engineer services provided by Mr. Sandeep Goel , are very prompt and authentic. I really appreciate their hard works in preparing the reports with all minute details and data. 
All the Valuations reports so prepared  were duly accepted by all of our bankers and Financial Institutions. The technical services provided by them are really Excellent.
Latest News
Real Estate is the most important of durable goods in the household/company. While acquiring it requires high involvement as…
Brands and Intangible Assets are widely accepted to be the key drivers and contributors to the value and growth…
When land is fully developed by buildings erected thereon; when the property is let at a rent from which…